World Head and Neck Cancer Day
Australia and New Zealand, Australia | 22 Jul 2019 to 27 Jul 2019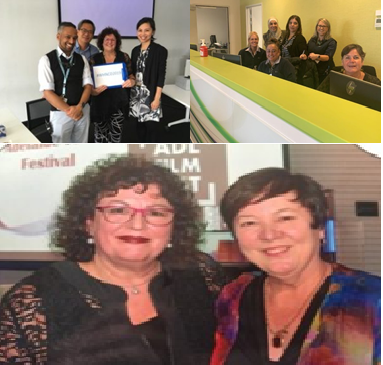 Name of Host :
Name of Institution : Australian and New Zealand Head and Neck Cancer Society
URL of Institution : https://anzhncs.org/
Brief Summary :
Many ANZHNCS members and associated patient education/support groups conducted educational and promotional activities in their centres to celebrate World Head and Neck Cancer Day. All activities that have been reported to the Society are listed in detail on our website https://anzhncs.org/

It is likely that this list will continue to grow as more members send in reports of their individual events.
Highlights of activities held across Australia and New Zealand ANZHNCS members include;
Screening clinics for the public conducted in South Australia and NSW
Patient and carer forums conducted in Australia in – Adelaide and Melbourne and in New Zealand in Auckland
Education forums for professionals were held in Australia in Brisbane, Sydney, and Adelaide.
A fundraising ball was held in Adelaide with
Many centres supported Beyond Five holding Soup for the Soul Fundraising activities and by selling the WHNCD ribbons. More than 25 event were held across Australia to support this organisation.
The ANZHNCS supported The Swallows Charity in promoting their events through our website. This group based in Brisbane and led by Marty Doyle, a head and neck cancer survivor. Details of their specific events are listed below.
A special discount rate was given for new members to join ANZHNCS during WHNC week to encourage growth of the MDT.
Highlights from Head and Neck Cancer Support Australia include;
A Soup for the Soul dinner raised over $1000.00 for Beyond Five.
The 5th Head and Cancer Forum at the Cancer Council Queensland for patients, carers and family members
The first buildings in Australia (the Kurilpa Bridge, The Brisbane Town Hall and the King George Square) were all light up in Burgundy and Ivory on the 27th.
Head and Neck Cancer Support Brisbane raised over $400 for Beyond Five.
Media Coverage :
URL of the event :