The 42nd annual congress of the Japan society for Head and Neck Cancer
Chiba, Japan | 14 Jun 2018 to 15 Jun 2018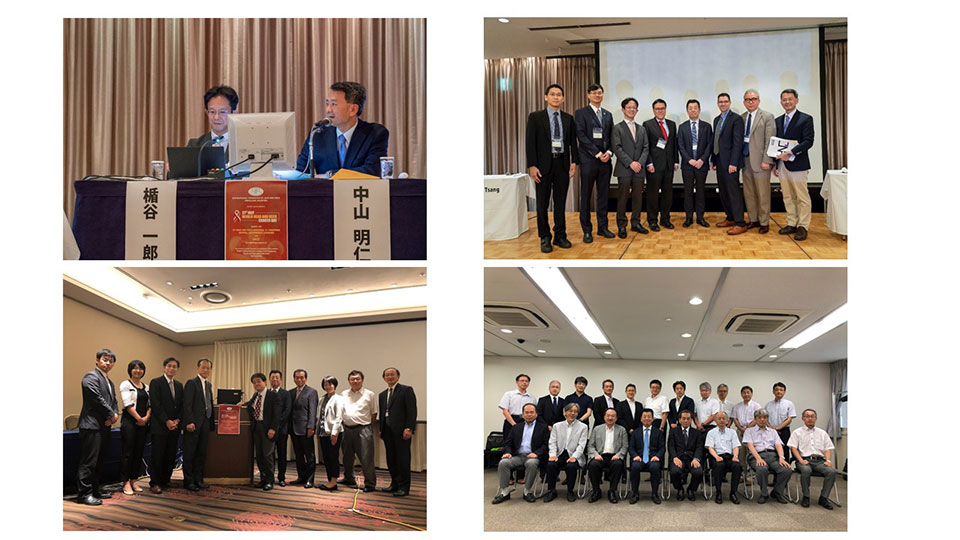 Name of Host : Dr. Ryuichi Hayashi
Name of Institution : Division of Head and Neck Surgery, National Cancer Center Hospital East
URL of Institution : https://www.ncc.go.jp/jp/ncce/clinic/head_neck_surgery/index.html
Brief Summary :
The 42nd annual congress of the Japan society for Head and Neck Cancer was held from June 14th to June 15th in Tokyo, Japan, organized by Dr. Hayashi.The two sessions took place as parts of the events for the WHNCD.
One of them was the panel discussion titled "Future direction of robotic surgery in Japan: Insights from Asian countries" featuring four Asian head and neck surgeons.Moderators were Dr. Tateya (Kyoto University) and Dr. Nakayama (Yokohama City University).Panelists were Prof. Koh (Yonsei University), Dr. Wang (Taichung Veterans General Hospital), Dr. Tsang (University of Hong Kong) and Dr. Tangjaturonrasme (Chulalongkorn University).Although we invited Dr. Moore (Mayo Clinic) as the special guest for the keynote lecture, he also participated in the panel and gave us special remarks.
The other session was the explanatory meeting about head and neck cancer registry conducted by the JSHNC cancer registry committee. Dr. Nibu (Kobe University) moderated the meeting.
We welcomed about 1400 participants including HN surgeons, medical oncologists, radiation oncologists, maxillofacial surgeons, nurses and therapists. We believe the WHND has become more popular in Japan.
On July 27th, that is the day of the WHNCD, we had the board meeting of the JSHNC.
Media Coverage :
URL of the event : http://www.procomu.jp/jshnc2018/