Informational and prophylactic campaign to address the prevalence of oncologic diseases in the head and neck area in Varna region
Varna, Bulgaria | 24 Jul 2023 to 27 Jul 2023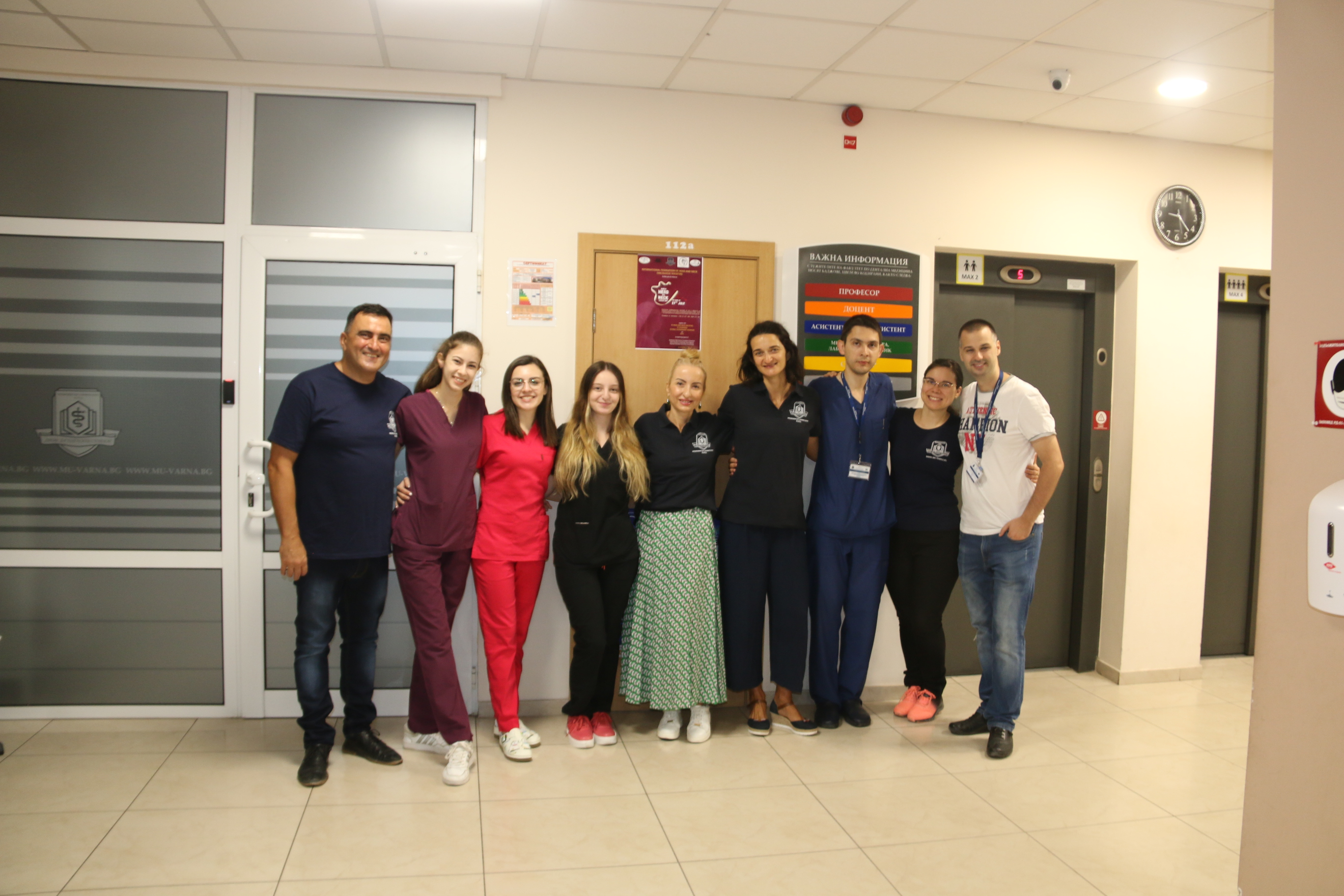 Name of Host : University medical and dental center
Name of Institution : Medical University "Prof. Dr. Paraskev Stoyanov" - Varna
URL of Institution : https://www.mu-varna.bg/BG
Brief Summary :
The week of 27th July is denoted as the World Head and Neck Cancer day. The event is organized by the International Federation of Head and Neck Oncology Societies (IFHNOS).

For the second consecutive year, University Medical and Dental Center at Medical University "Prof. Dr. Paraskev Stoyanov" - Varna participates in the World Head and Neck Cancer Day to join the fight against oncologic diseases in the head and neck area. In the period 24-27.07.2023 through the implementation of an informational and preventive campaign, the event was denoted.

Informational flyers were distributed to inform the public about cancer manifestation in the head and neck region in the period 24-26.07.2023.

On July 27, 2023, free prophylactic examinations for the diagnosis of the disease were organized between 10:00 a.m. and 3:00 p.m. in which medical specialists, PhD-students, residents and students from Medical University - Varna actively participated.
Media Coverage :
URL of the event : https://www.dentalmed.bg/blog/%d0%bd%d0%b0%d0%b2%d1%80%d0%b5%d0%bc%d0%b5%d0%bd%d0%bd%d0%be%d1%82%d0%be-%d0%b4%d0%b8%d0%b0%d0%b3%d0%bd%d0%be%d1%81%d1%82%d0%b8%d1%86%d0%b8%d1%80%d0%b0%d0%bd%d0%b5-%d0%bd%d0%b0-%d0%be%d0%bd%d0%ba/