Symposium on Basics of Oral Oncology
Varanasi, India | 29 Jul 2023 to 29 Jul 2023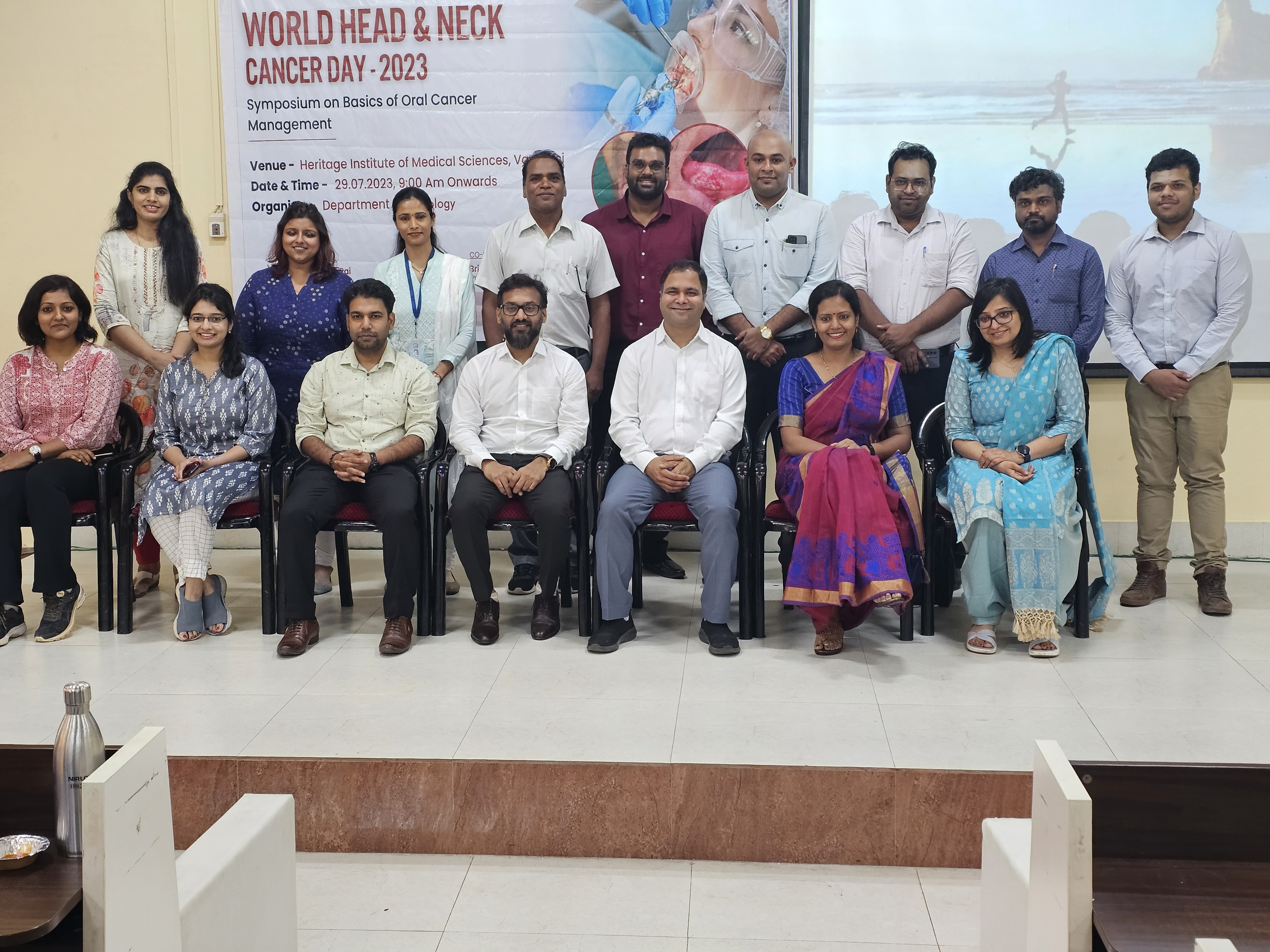 Name of Host : Dr Abhishek Das, Dr Aseem Mishra
Name of Institution : Heritage Institute of Medical Sciences, Varanasi in collaboration with Tata Memorial Centre, Varanasi
URL of Institution :
Brief Summary :
Symposium on Basics of Oral Oncology was organized by Heritage Institute of Medical Sciences, Varanasi.
This prgogram was focussed towards residents and Interns and junior Doctors. The program highlighted the treatment guidelines and basics of oral cancer management. Importance of screening in oral cancer, role of adjuvant therapy and tumor board decision making and about the comprehensive care in Oral cancer.
Media Coverage :
The program was attended by ENT and General surgeons, Interns and junior doctors of the medical College. It was circulated among all the Surgical Oncology, Head and Neck Surgeons and Oncologist in Varanasi through social medial.
URL of the event :