Master Course in Oral Cancer Management 2023
Mumbai, India | 28 Jul 2023 to 29 Jul 2023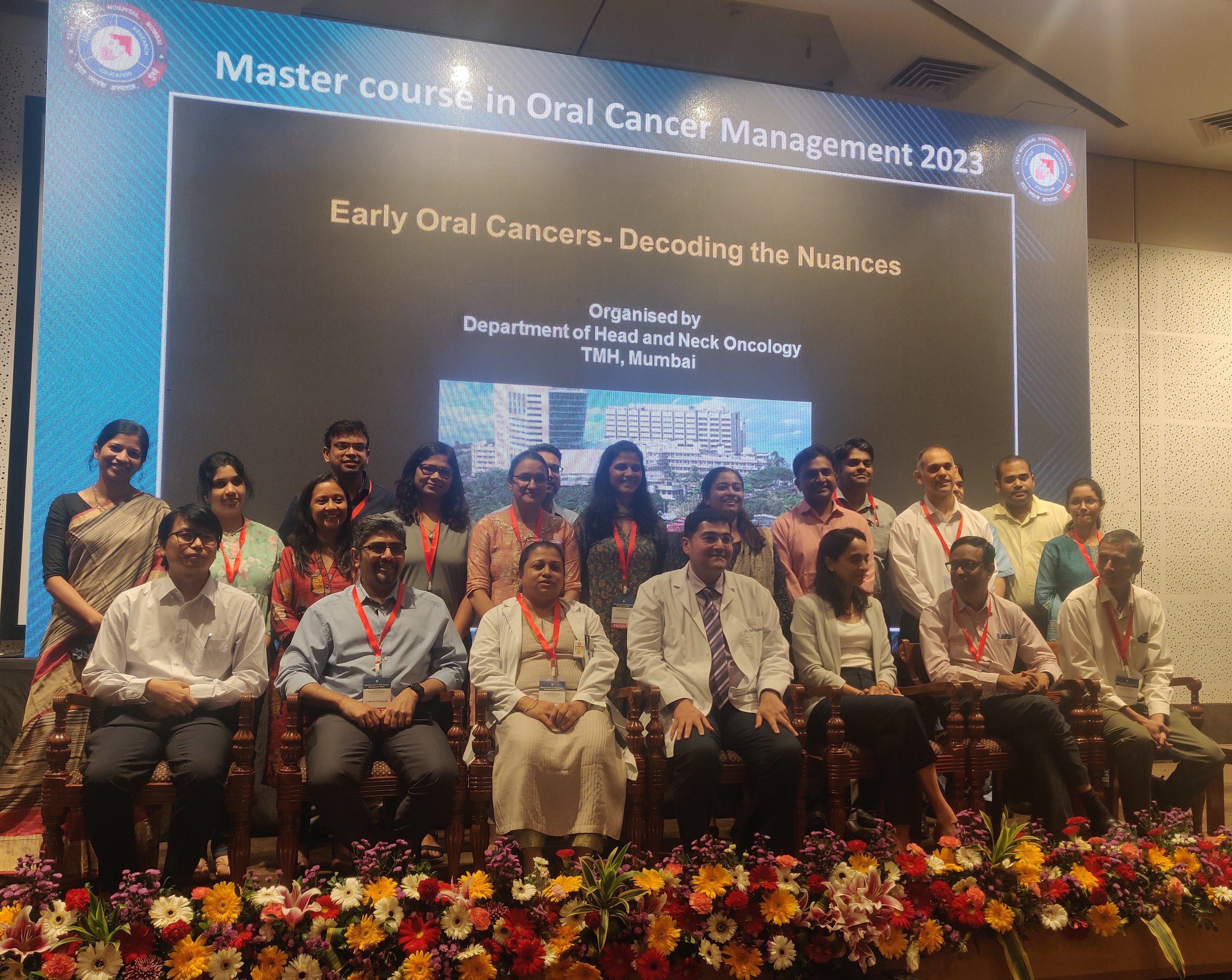 Name of Host : Dr. Vidisha Tuljapurkar, Dr. Deepa Nair
Name of Institution : Tata memorial Hospital, Mumbai,India
URL of Institution : https://tmc.gov.in
Brief Summary :
Master Course in Oral Cancer Management 2023, was organized by Department of Head and Neck Oncology, Tata Memorial Hospital. It was attended by over 100 delegates including students, residents & clinicians in the field of otolaryngology, maxillofacial surgery, surgical oncology & head neck surgery from all over India.
Main theme of the program was management of early oral cancers. The course involved basic management guidelines as well as recent advances in treatment of early oral cancers, live interactive sessions with special focus on surgical techniques & management of complications.
A hands-on cadaver dissection workshop was conducted as part of the event which focused on the basic steps and intricacies of the oral cancer surgery.
Media Coverage :
The program was attended by ENT and General surgeons, Maxillofacial Surgeons, and doctors from various the medical colleges.
URL of the event :