COMMON HEALTH MISTAKES MADE BY WOMEN
Faridabad, India | 23 Aug 2020 to 23 Aug 2020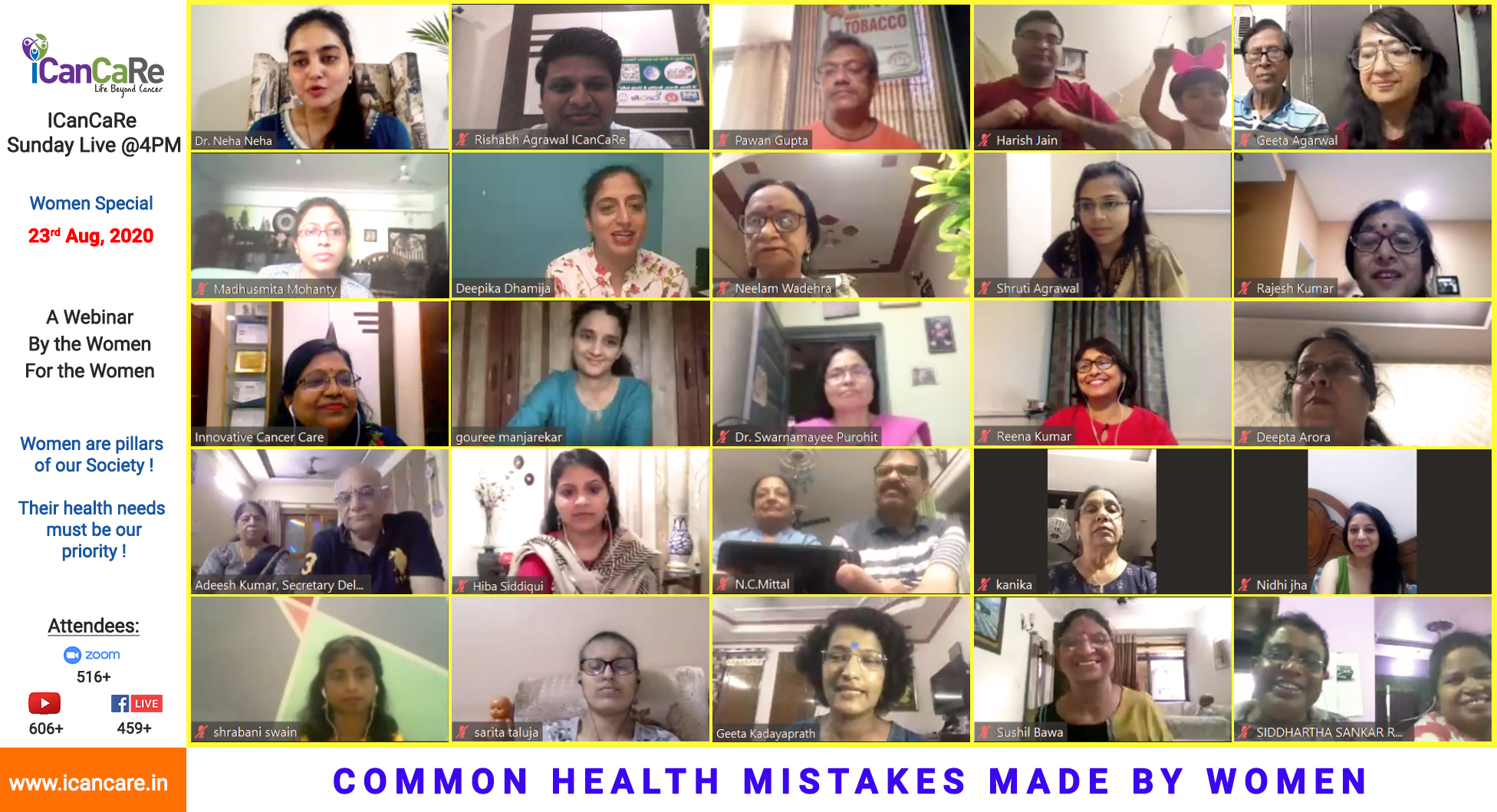 Name of Host : Pawan Gupta
Name of Institution : Innovative Cancer Care And Rehabilitation
URL of Institution : https://www.icancare.in
Brief Summary :
COMMON HEALTH MISTAKES MADE BY WOMEN!
Date: Sunday, 23RD Aug, 2020
Register (is must)
https://icancare.in/forms/webinar/sundaylive
ICanCaRe Sunday Live@4 PM
Women is special. She is the pillar of the society. Her health needs are special.
A panel of SPECIALISTS discusses the health needs of women in the present era.
Discuss the rising oral cancer and tobacco use in women.
Invite your friends and all the males too - they too need to know
Together we can! Together we will !
Joining Details

YouTube Live Link:
https://rebrand.ly/icancare-yt
Facebook Live Link:
https://rebrand.ly/icancare-fb
Zoom Meeting Link:
https://rebrand.ly/icancare-zoom
Zoom Id: 859 2660 3584
Passcode: icancare
Join the WA group - https://chat.whatsapp.com/DC5cgedv5EF04MGt5YkMg0
E-certificate for all registered attendees, do fill the feedback form.
Sure you want your friends and family also to be empowered. Share with as many you have!
Media Coverage :
More than 1500 attended the program online. Discussed various aspects including the women's exposure to Second-hand smoke and their hand smoke.
URL of the event : https://www.youtube.com/watch?v=h9jDlCNwhLc