![if lt IE 9]> <![endif]
World H&N Cancer Day: Report
Oral cancer awarness and screening programme
Malappuram, India | 27 Jul 2017 to 27 Jul 2017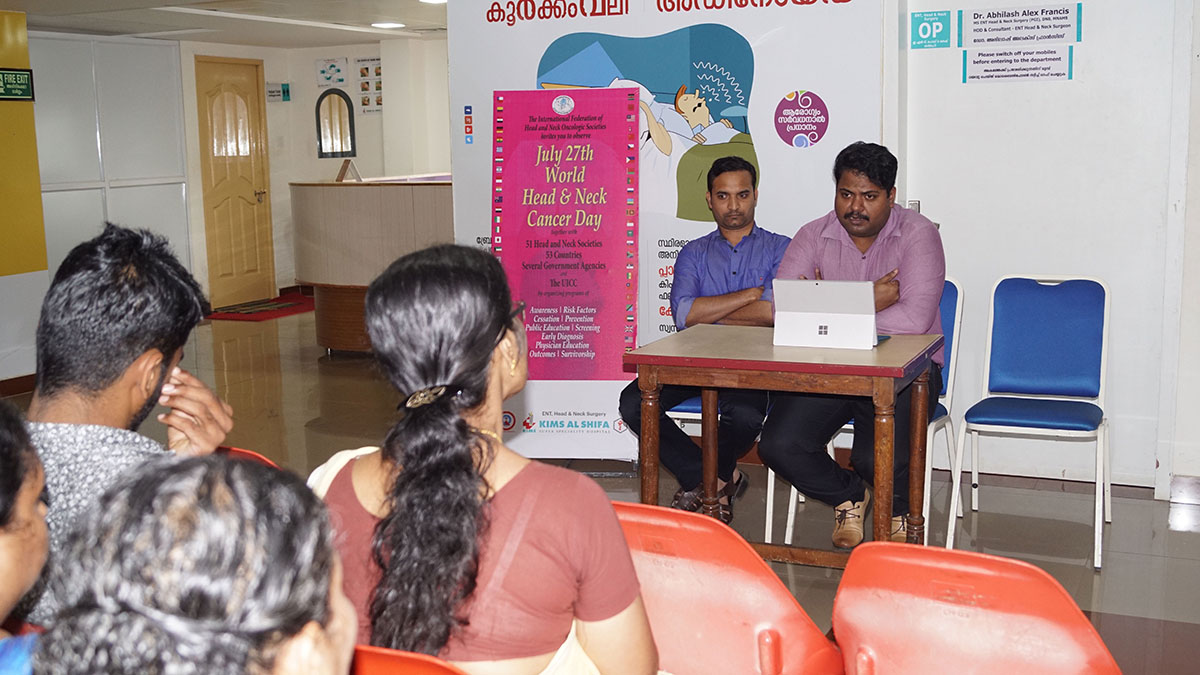 Name of Host : Abhilash Alex Francis
Name of Institution : KIMS Alshifa super speciality hospital
URL of Institution :
Brief Summary :
We conducted an awarness seminar for general public regarding oral cancer , its resilient factors and prevention. Special emphasis was given to tobacco associated oral cancer and Hpv associated oral cancer now prevalent in young population.The role of rehabilitation and need for survivorship programme was also discussed.The Ent surgeon gave a detailed talk on the Pre malignant conditions and how to do mouth self examination and detect early cancer.The role of dental hygiene was discussed by the dental surgeon.Thereafter, a free oral cancer screening was done for previously registered 32 patients and detailed examination and videolaryngoscopic examination was done and necessary treatment were prescribed.
Media Coverage :
The PR team gave news of free oral cancer screening camp in local daily s and news channels.The details of the oral cancer screening programme and need for prevention was published in newspapers.
URL of the event :
哺乳过后想要胸部得到第2次发育,内部保养很重要
粉嫩公主
。不规则的作息和睡觉不足都会让内排泄紊乱,导致荷尔蒙排泄失调,新城代谢速度变慢
粉嫩公主丰胸
,影响胸部的成长。所以各位产后妈咪在照料好小孩的一起也要确保足够的睡觉
丰胸效果
ï¼Œè¿™æ ·èƒ¸éƒ¨æ‰å¹²æœ‰æˆé•¿çš"动力ã€'为了让每个妈妈都能够重回é'春年代变辣妈,引荐运ç"¨ç²‰å«°å…¬ä¸»é…'酿蛋!
酒酿蛋丰胸产品
。